Hello and welcome back! This is episode 2 of Raw Podcast. Thanks so much for returning and giving us another shot and if you're brand new to this little podcast of ours then we love it if you'd give episode 1 a listen too. If you are a podcast lover and use a podcast app then we'd love it even more if you'd subscribe and that way you'll be able to stay up to date with all future releases.
Hopefully you'll find this particular episode that little bit more professional than the first. We've upped our equipment game and Paul has taken things to a whole other level with mics, mic stands and we each wore a set of (what he likes to call) cans. I'll stick with headphones…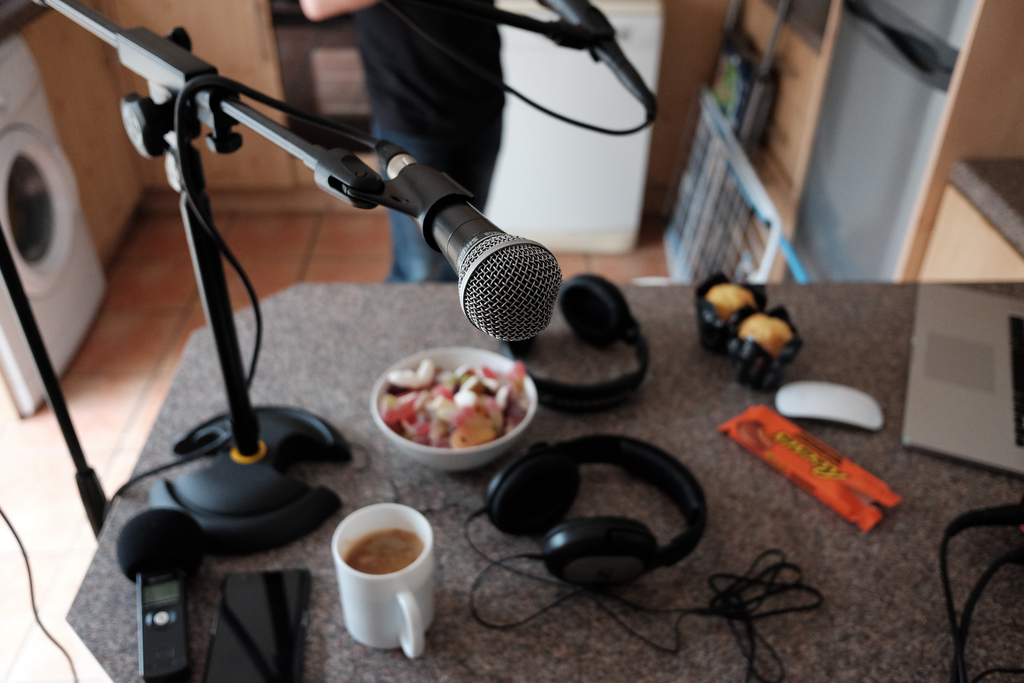 So – loaded with fresh coffee, a bowl of haribo's, lemon cupcakes and Reeces peanut butter cups we launchd into this week's episode with sugared up gusto and here is what we covered.
The discussion this week revolves around the switch I made from using full frame DSLR bodies (Nikon D750) to the Fujifilm X-Pro2
Along that conversation path here are the various things we talked about.
So we started at the beginning and what made me move from Canon to Nikon. This review from Ross Harvey was pretty much to blame for that.
Ross Harvey's D750 Review
Then we discussed my path from there. I did have a love affair with the X-T1 for quite sometime. My biggest post ever was when myself and my wife drove Route 66 on our honeymoon and using just the X-T1 and the 23mm 1.4 you can see the results of that here.
My Honeymoon – All taken with the Fujifilm X-T1
So – here are the Dave's various Fuji Cameras.
Fujifilm X-T1
Fujifilm X100T
Fujifilm X-Pro2
Fujifilm X70
and the lenses
14mm 2.8
23mm 1.4
35mm 2.0
56mm 1.2
We also made mention of the Fujifilm X-T2 that is coming out in early September. Check it out here. WANT!
Holdfast System – Cool as it is I stepped away from it once I went to mirrorless.
Peak Design Slidelite specifically designed for smaller camera bodies. I can't recommend this camera strap enough. It's super comfortable and so easy to adjust to make shorter or longer given the circumstance.
Spider Holster – I like the Black Widow version best as it's discreet.
If you'd like to see some of the weddings Dave has shot since making the switch to the X-Pro2 then you're in luck. Here are a few that he's blogged so far.
This was the first one and all shot in JPEG.
http://davidmcclelland-photography.com/xpro-2-wedding-ghotel
And the following were all shot in RAW.
Eoin and Julie at Rathsallagh House
Amy and Richard at Lisnavagh House
Ruth and Gary at Clonabreany House
And that is pretty much it folks.That's it folks. I hope you enjoyed that.
Feel free to leave a comment below and if there is anything you'd like us to talk about then we'd love to hear your suggestions.
To find out more from us then you can check out the following.
And more from Dave.
Web – http://www.davidmcclelland-photography.com
Facebook – https://www.facebook.com/davidmcclellandphotography
Instagram – davemcclelland
Tumblr – http://davidmcclellandphotography.tumblr.com
Snapchat – David McClelland (davemcc1144)
So then, Where to find more from Paul.
Web – http://mhphoto.ie
Facebook – https://www.facebook.com/Moathillphoto
Instagram – Moathillphoto
Tumblr – http://moathill.tumblr.com
Snapchat – Paul – Moat hill (pmon-aul)